Seasonal School 2024
Transformative Learning in Sustainability: adopting a pluriversal approach
Welcome to the Seasonal School on Transformative Learning for Sustainability adopting a pluriversal approach co-hosted by Dr. Olivia Wohlfart and Dr. Elsa Lee and funded by the Karlsruhe House of Young Scientists (KHYS) and the European Educational Research Association (EERA)! Our unique theme revolves around exploring the intersections of sustainability and education. We are committed to empowering emerging researchers (Doctoral Students) and Post-Docs in their early career phase to uncover the ways their research can touch on sustainability issues and broaden their understanding of the applicability of sustainability within the field of Education. In our interdisciplinary setting, guided by a pluriversal philosophy and the theory of transformation in/by/through Education, we foster an inclusive environment where diverse perspectives on sustainability can emerge.
Our aims for this program are ambitious and transformative. Firstly, we aim to create a pluriversal space that encourages a multitude of perspectives and interpretations of sustainability in education to flourish. Through provocative discussions and transformative learning theories, we seek to provoke a shift in individual conceptual understanding of environmental sustainability. Moreover, we delve into the notion of conscientization, exploring how environmental justice and broader inequality are intricately linked to and through education.
The Seasonal School will take place from 5th May to 8th May 2024.
How?
Our pedagogical approach draws inspiration from transformative learning theories, pluriversal politics, and environmental justice. Through participatory methods, such as panel discussions and expert interviews, we will challenge students to explore the implicit connections between education and sustainability. To support students in developing their writing skills, we have enlisted the expertise of renowned editor Alan Reid, from the journal Environmental Education Research. Throughout the program, we emphasize creative writing, thesis composition, and publishing skills to equip students with the tools needed to effectively communicate their research and ideas.
For Whom?
The seasonal school is open to PhD students and emerging researchers worldwide, welcoming participants from both EERA member and non-member countries. To be eligible, the field of work must be related to educational research, and the entire summer school will be conducted in English. No previous knowledge on sustainable education is necessary. Don't miss the chance to be part of this inspiring experience – apply now!
Where?
The Seasonal School will be based at the prestigious Karlsruhe Institute of Technology (KIT) - a renowned research university in the Helmholtz Association. With an impressive workforce of approximately 9,600 employees and a student body of 20,700, KIT is dedicated to cutting-edge research, academic excellence, and fostering a culture of sustainable innovation. As one of Germany's esteemed Universities of Excellence, KIT stands as a prominent center for academic life, lifelong learning, and comprehensive advanced training. The institute operates along three strategic pillars of research, teaching, and innovation, emphasizing the importance of collaborative strategies and visions in their pursuit of groundbreaking research structures.
The Seasonal School will find its home within the recently established Institute for School Pedagogy and Didactics (ISD), which came into being in 2022. The ISD unites three committed professorships, jointly working towards advancing teacher training at KIT. Under the guidance of Jun.-Prof. Dr. Ingo Wagner, the Department of Interdisciplinary Didactics of STEM Subjects and Sports explores various projects with a focus on transformative processes in education. Embracing subjects such as digitalization, health development, promotion of women and girls in STEM fields, and environmental and sustainability education (ESD), the ISD exemplifies its dedication to modern and inclusive higher education.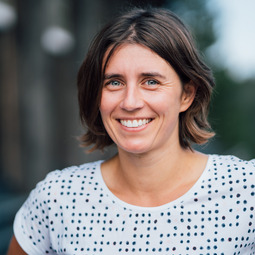 Dr. Olivia Wohlfart
Co-Lead for Programme Design and Implementation


Karlsruhe Institute of
Technology
Institute for School Pe-
dagogy and Didactics
olivia.wohlfart@kit.edu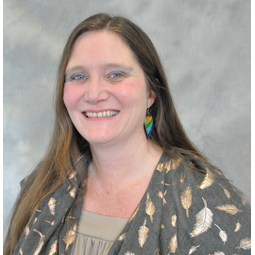 Dr. Elsa Lee
Co-Lead for Programme Design and Implementation


Anglia RuskinUniversity
EERA Network 30 Convenor
elsa.lee@aru.ac.uk